Write Brain Store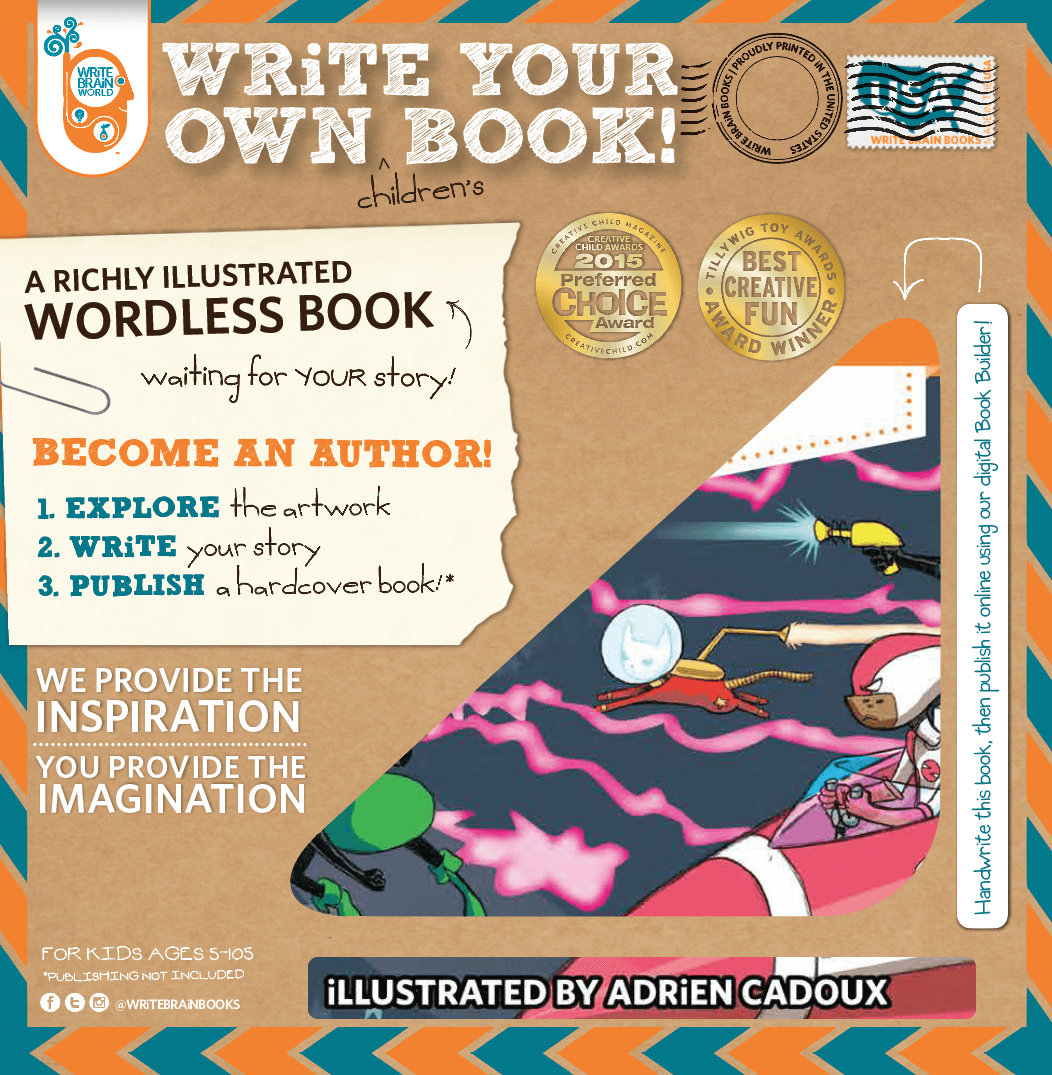 WORDLESS BOOKS
CLICK HERE TO VIEW ALL
READY TO BECOME A PULISHED CHILDREN'S BOOK AUTHOR?
WRiTE BRAiN's wordless books are richly illustrated and have lines on the pages for YOUR original and amazing story. Just look at the colorful images and bring them to life with your written words!
8 UNIQUE STORIES TO CHOOSE FROM! Write them all and build your personal library!
Its as easy as 1. Write 2. Publish 3. Share! After you write your wordless book, log on to our BOOK BUILDER and purchase a PUBLISHED hardcover or softcover book!
$12.99 (Packaged with Author's Guide)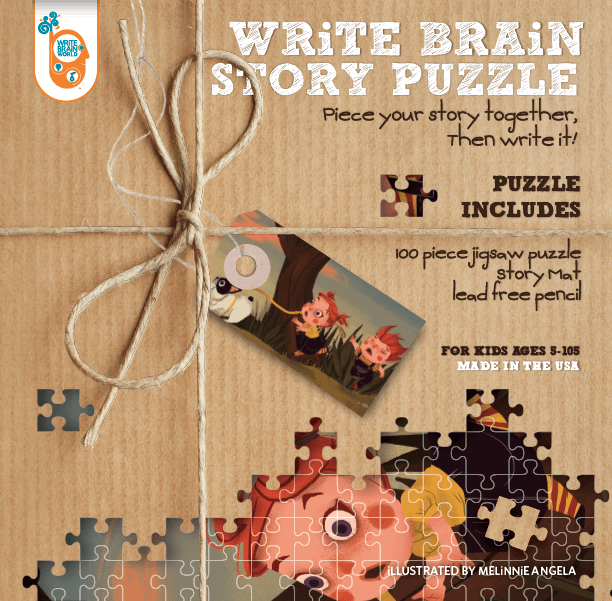 STORY PUZZLES
CLICK HERE TO VIEW ALL
An innovative approach to a time-honored activity! After a child solves the puzzle, he or she writes a short story about the puzzle's artwork. Each puzzle comes with a WRiTE BRAiN pencil and poster-sized Story Mat featuring the puzzle's illustration with lines for their written story. For every one puzzle, there are so many stories one can tell!
8 UNIQUE PUZZLES TO CHOOSE FROM! Build your story, then write it!
$13.99 (Includes story poster & pencil)