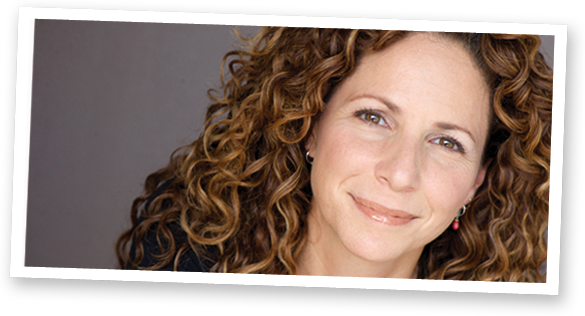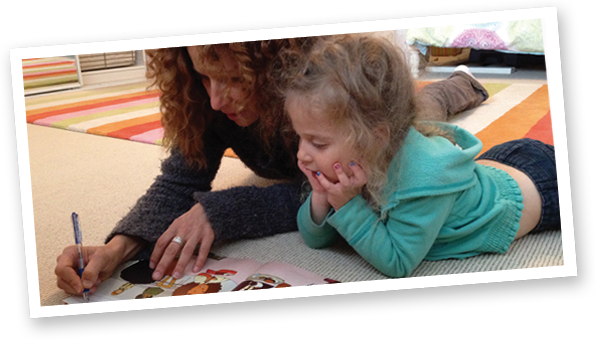 President & CEO
Meredith Scott Lynn
One early September morning, I was in San Francisco visiting my sister Marcy and her family for a long weekend of "Auntie M" time with my ten-month-old niece Lila, a.k.a. "LilaBean". Marcy asked if I would read to Lila so that she could take a long shower, something new moms don't get enough of. I leaned over to reach for a book from my niece's well-stocked bookshelf, and she wailed. I sat up straight and was grateful to see a small children's book resting on the radiator next to the chair we were rocking in. Relieved, I opened the book to read the first page, but there weren't any words-- nothing but illustrations of a mouse running past various animals for the next nine pages. In order to keep us both entertained, I quickly shifted into imagination mode, and created a colorful and compelling story, inspired by the images on the nine wordless pages.
I muttered a curious "Hmmmmmmm. Richly illustrated, wordless books with lines on the pages for anyone to write their unique version of the story they see unfolding in the images!" I got to work turning my small idea into a big reality. Unlike kids today, I did not grow up in a world overwhelmed by a staggering amount of digital devices and "techtivities". (My Atari was only minimally distracting compared to my remote-controlled cars and Barbie dolls.) Instead, I invented scenarios and played them out, occasionally casting my sister when I was feeling generous. We ran a grocery store in our shared bedroom. We were each student and teacher in our pretend schoolhouse, and we even managed an ice cream parlor in our bathtub. I may have waited until she licked the first soapy cone I made before telling her it wasn't edible.
I was a very "active child", though most would say hyper. If I were a child today, I'd likely be diagnosed with a disorder and given medication to calm my constantly creating mind. I read every Judy Blume book, but found reading for long periods difficult. However, writing for long periods was easy, and I like doing it. I liked putting MY OWN thoughts on paper, then reading them over and over. I competed in school-, district- and borough-wide storytelling contests in New York State. I was an excellent student, got great grades, but did not have a talent for passing standardized tests. I recall I had a 98% average in my high school math class, yet failed the state test on the topic. By that time, I had discovered my voice, and knew my worth beyond my test scores. In later years, I pursued what became a relatively successful acting career. Acting is, after all, the craft of bringing a character's story and world to life, and I feel empowered every time I have the chance to do it.
Encouraged as a child to have and share my ideas and opinions, I developed some self-esteem...despite having a "froggy voice", "brillo hair" and feeling responsible for my parents problems. Beyond acting, I have written, produced, and directed stories. I understand their power. The freedom to imagine and manifest gives any young person more than just a creative outlet; they gain confidence, a strong sense of self, and valuable communication skills.
I see a world in which young people (especially tweens & teens) are making fewer connections; not just to other people but also to big picture and holistic concepts, dreams for their future and to their own ideas. Kids today are constantly overloaded and over stimulated. Their experiences are shared instantly and forgotten quickly while their responses are automatic and auto-corrected. They text, type, scroll, and swipe while handwriting becomes a thing of our past. Your kids' brains are being forced to develop fast-processing skills at the expense of vitally important, slow-processing skills such as critical thinking, and the abilities to empathize and make connections. Studies say that most kids spend an average of 74 hours per week on a digital device of some kind. This level of exposure crowds their minds and provides immediate, though often substance less gratification. They are auto corrected at every turn, think less and less for themselves, and soon won't know how to sign their own name.
Honestly, I couldn't do what I do every day without my laptop and cell phone and most of our books are illustrated by artists working digitally. Students in schools across the country are building robots and taking interest in science. I think that's wonderful and I'm not anti-tech by any means. But we need a more balanced approach to technology, both in education and in the relational realms of young people's personal lives.
I created WRiTE BRAiN BOOKS to give young people of any age opportunities to slow down and shine-- especially at school where they are graded and assessed at every turn. Whether in the classroom, at home, in a restaurant or on an airplane, writing an original story to artwork interpreted by YOU is an exciting experience! SHARPEN YOUR PENCIL AND GO!
Every child has a story to tell. I believe it is in our listening that they will discover who they are.
WRiTE ON!

Our Illustrators
Your WRITE BRAiN BOOKS are illustrated by phenomenally talented emerging and seasoned artists from around the globe. They are passionate about creating rich, visual worlds that ignite the imaginations of blossoming storytellers.
In each book, we include the illustrator's photo, along with their bio. As an author, your photo will go right next to theirs. You and your illustrator are co-creators of an actual book!
Your WBB illustrators want to hear from you! After you've authored one of their illustrated stories, make sure to send them a note. You can post it on our Buzz page. These are just a few of your Write Brain artists.
is an Italian illustrator and comic book artist living in Naples. She has always loved to draw; she started writing and illustrating her first tales when she was a small child and hasn't stopped since! Since graduating from L'Accademia di Belle Arti in Naples, she has taken part in several exhibitions all around the world. She is currently working on a variety of projects including illustrated children's books, e-book covers, and independent comics.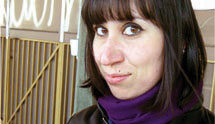 Rosaria Battiloro
Alice Brereton
Alice Brereton grew up in Minneapolis, MN and is absurdly proud of that fact. Her artwork is colorful, textured, and shape-oriented and always strives to be quirky or "smile-inducing." Alice has won a slough of awards from her school, the Academy of Art University, and from Adobe, and she keeps them in a nice humble pile next to her collection of dinosaur and donkey figurines. Her favorite food is "pickled anything," and if she were not an illustrator, Alice would be at the bottom of a sea in a submarine discovering new kinds of sea life and naming them ridiculous names… one day the "Tooty-McFlippery-Banana Butt" will be found!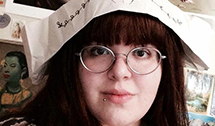 Alice Brereton
At an early age, Adrien Cadoux was bitten by a radioactive puffin. This granted him all the powers and abilities of the puffin, which proved to be useless, as he was being raised by radioactive badgers at the time. When he finally decided to join humanity, Adrien wanted to become an artist, but this proved difficult, and he chose instead to become a super villain. After many futile attempts at world domination, he returned to Berkeley, California to become an artist yet again.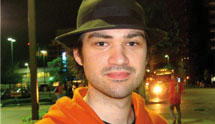 Adrien Cadoux
Thomas Chang
An artist by the name of Thomas Chang lovingly illustrated the AWESOME book you have in your hands. Thomas studied at the Art Center College of Design in Pasadena, CA and has been illustrating for video games and other creative projects for years. He's proud to be an official Write Brain illustrator!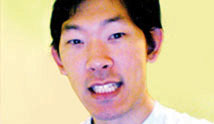 Thomas Chang
John Colton
Jon J. Colton was born in trailer park on a hot day in Yuma, AZ. The son of a career Air Force man, Jon was raised in cities around the world and is happy to call Earth his home planet. He began drawing as a child, inspired by comic books, and since then has created artwork for everything from technical books to toy companies; he has even drawn sketch composite drawings for police investigations. Jon studied illustration in Milan, Italy; at BYU – Idaho; and at the Academy of Art University in San Francisco. Jon currently resides in the San Francisco Bay Area with his wife Kathryn; their three children, Josie, Jackson, and Charlotte; and their curious cat Cassie.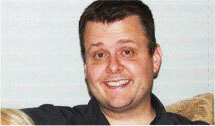 John Colton
Valerio Fabbretti
Born in Rome, Italy, Valerio Fabbretti studied illustration in San Francisco, where he currently lives and works. He has a great passion for drawing, comic books, cereal, and spaghetti westerns. Valerio has published children's books and comic books in the USA and in Italy.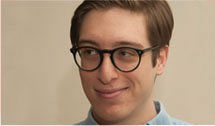 Valerio Fabbretti
Samuel Farinato
Samuel Farinato's childhood was full of mythology, fairy tales, and the freedom to let his imagination wander. Now he's creating his own worlds and tales with a view to sharing that same love of storytelling with which he was raised and inspiring hope and creativity in audiences of all ages. Samuel graduated from the Academy of Art University with a BFA in illustration. He lives in California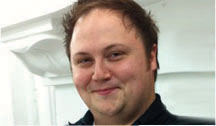 Samuel Farinato
Jordy Farrell
Jordy Farrell grew up in Pennsylvania, where he gained inspiration from watching Chuck Jones cartoons and reading classic monster books from the local library. He spends his free time doodling, reading, and drawing animals, especially birds. Jordy earned his BFA in Fine Arts/Printmaking from Thiel College and graduated from the Academy of Art with an MFA in Illustration.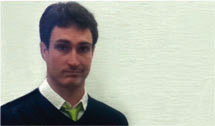 Jordy Farrell
Erika Flak was born in St. Louis, Missouri in August 1990 and grew up in the Bay Area, California. In December 2012, Erika received her BFA in Illustration from the Academy of Art University, San Francisco and three months later accepted an internship at an educational gaming company called MindSnacks. She is currently working on commission and contract work. On the side, Erika works on her own t-shirt designs and illustrations.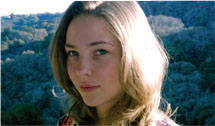 Erika Flak
Tracey Cruz
Tracey Cruz is an artist and nursing student residing in Southern California. She graduated from the Academy of Art University with a BFA in 2D Animation & Visual Effects. Her favorite superhero is Batman, and in her spare time she enjoys making little top hats and going on adventures with her awesome husband.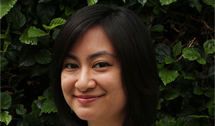 Tracey Cruz
Kati Gyulassy
Kati Gyulassy studied children's book illustration at the Academy of Art University and is the author and illustrator of "Winnie & Waldorf." In her free time she enjoys gardening, windsurfing, and taking her dog on long hikes. She lives in Oakland, California.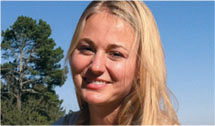 Kati Gyulassy
Michael Lee Harris
Michael Lee Harris is a Georgia-based artist who works in comics and illustration. He recently finished his M.F.A. in comics (yes, you can get an M.F.A. in comics!) and is currently working as a freelance artist and inventing bread that slices itself.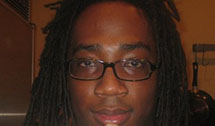 Michael Lee Harris
Allison Howle
Allison Howle is a native Michigander who has been involved in art since a very early age. She began sketching and doodling around the age of two and has not put her sketchbook down since. In 2012, Allison graduated from the Savannah College of Art and Design with a BFA in Animation. While there, she refined her skills as an animator and grew as an artist. In addition to her art life, she has been involved in competitive Equestrian Sports for over a decade. She owns two horses and competes actively in the disciplines of Dressage and Hunter/Jumper.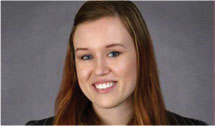 Allison Howle
Martin Hvattum
Martin M. Hvattum is a native Norwegian illustrator, instructor and painter currently living in Oslo, Norway. In his early childhood, Martin grabbed a crayon and created illustrated worlds of vikings, knights and monsters – and has been hooked ever since! As a recent graduate from The Academy of Art University's Illustration program in San Francisco, graduating with the Cum Laude distinction, Having recently graduated cum laude from the San Francisco Academy of Art University's Illustration program, he is currently working as a freelance illustrator and painter while teaching at his alma mater in Oslo. He is also the co-founder of the creative space Blank Space.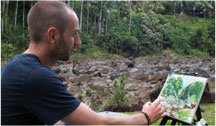 Martin Hvattum
Neiko Ng
Neiko Ng is an award-winning artist whose work includes digital painting, gouache, watercolor, and paper cut illustration, with a particular emphasis on environmental design and children's illustration. She enjoys designing characters and bringing them to life in order to entertain children while reminding them of their heritage. Neiko earned a BFA in Illustration from the Academy of Art University in San Francisco.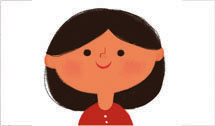 Neiko Ng
Francesca Parise
Francesca Parise was born and raised in Los Angeles, CA. Her hobbies include drawing, reading, writing, playing video games, knitting, avoiding sunlight, and being an insufferable know-it-all. She doesn't know what she wants to be when she grows up, which is all right because she intends to remain a child until she's at least forty.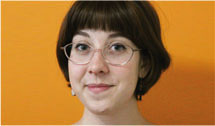 Francesca Parise
Vi Pham is an illustrator from San Diego. She works primarily in children's books, but she is also interested in comics. Vi loves working with color and is grateful to be pursuing her artistic interests. She is excited to see what work and inspirations the future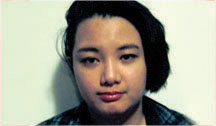 Vi Pham
London-born artist Stephen Silver got his professional start drawing caricatures at amusement parks. He has worked as character designer and supervisor for Disney Television Animation, Sony Feature Animation, and Nickelodeon Animation, designing characters for shows including Kim Possible, Danny Phantom, and Kevin Smith's Clerks: The Animated Series. Silver names three keys to success in life that give him what it takes to keep drawing: passion, desire, and determination.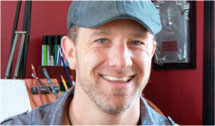 Stephen Silver
Sinéad is a Gaelic name that is pronounced "Shinade." When not teaching people how to pronounce Gaelic words, Sinéad can usually be found following artistic pursuits such as drawing illustrations, sewing dolls, and building ladders to the moon. If production continues at the present speed, she should reach the moon by the year 2150. That is supposing she lives that long and the ladder doesn't fall over. Sinéad recently graduated from UC Berkeley with a degree in Studio Art.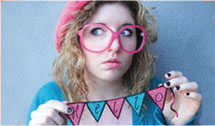 Sinead Toolis
Dinno Turull
Dino Turull is a character artist and illustrator from the sunny state of Florida. Dino grew up with an interest in creativity and art. He is fascinated by people, creatures, and social activities, and he puts his own spin on these subjects in his illustrations. His inspirations include Hieronymus Bosch, Michelangelo and Martin Handford. He is currently working on various art projects that allow him to use his wild imagination.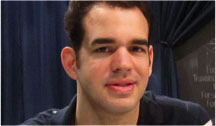 Dinno Turull
Karla Rodríguez is a Mexican illustrator currently living in Baja California. Interested in games, animation, comics, and drawing characters from an early age, she grew up wanting to draw stories for everyone to see. Currently, she is taking freelance projects and working on her own comics and designs.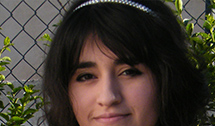 Karla Rodriguez
Gina Shellie
Gina is an illustrator, storyteller and comic artist. Her love for drawing and creating fantasy started from a very young age and has been the reason for her return to her childhood dream. Gina currently works freelance as an illustrator for e-books & indie games.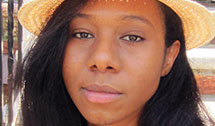 Gina Shellie
Alexis Vivalo
Born in December 1987, Alexis Vivallo is a Chilean illustrator. His interest in children's book illustration was sparked by his study of graphic design; composition and form are the greatest influences on his illustrative style. He has worked on a variety of projects, from comic books to character designs for video games and, of course, children's books.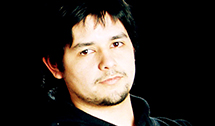 Alexis Vivalo
Emily Walus
Emily Walus is an illustrator and colorist born and raised in New Jersey. Her past work includes short animations, video game projects, and children's books. She enjoys cold weather, black tea with honey, and tending to her palm plant, Arnold.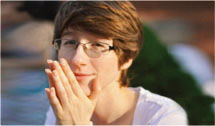 Emily Walus
Justin Wong
Justin Wahkwai Wong is an illustrator situated in San Francisco, California. He graduated from the Academy of Art University with a BFA in Traditional Illustration. He enjoys working on illustrations for children's books and anything else where fun and humor exist. When not busy drawing or painting, he's probably being a "big kid," catching up on cartoons, comics, and games.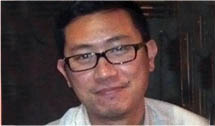 Justin Wong
Reimena Ashel Yee is a random doodler from the middle of nowhere, though she lives in Malaysia pretending to be someone interesting. She illustrates fantastical scenes and tells stories of people interaction.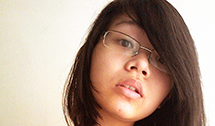 Reimena Yee

Our Team
Meredith Scott Lynn
Meredith Scott Lynn launched the company in May 2014 with a single program and has since seeded the country in almost all 50 states with curricula for all learners from Pre-K to K-12, and even Adult Ed. She has opened national and state conferences as guest speaker and presented for thousands of educators between and beyond the bells.
She developed WRiTE BRAiN's curricula to offer innovative programs and products that make students of all ages excited to discover, and divulge ideas. Seeking to create a world of collaborative, compassionate, and connected contributors, her role as CEO is to offer youth experiences that elevate their academic and personal confidence so that both are sustained.
A successful student, but underperforming test-taker, it is Meredith's ultimate goal to shift the conversation around student assessment from one solely rooted in standardized test scores to one grounded in appreciation for "the whole student".
WRiTE BRAiN provides platforms for any one, of any age,to develop and share their voice. An award-winning storyteller in childhood, and a recognized film and television actress (producer/writer/director), she understands the value of stories and self-expression. As Founder & CEO of WRiTE BRAiN BOOKS, her mission is to help foster self-esteem in young people, globally.

Meredith Scott Lynn
President & CEO
Stephanie Sharis
Stephanie Sharis manages strategic partnerships and business development for WRiTE BRAiN, a company she believes has 'cracked the code' in terms of building invaluable literacy skills through disguised learning. She is leveraging her experience as CEO of Cricket Media, a global learning company best known for its best-in-class children's magazines and ePals, a worldwide social learning network. While at Cricket, Stephanie oversaw the development and launch of CricketTogether, a digital mentoring product that safely pairs adult employees with children in underserved schools to read stories together and exchange e-letters. CricketTogether won a 2017 ISTE Best in Show award and attracted corporate partners, including Fidelity and John Deere. She received her B.A. from Wesleyan University with Summa Cum Laude and Phi Beta Kappa honors and holds a MPP from Harvard University with a focus on education. She is a Teach for America alumna and taught English at a public high school in East LA.
Stephanie Sharis
Strategic Planning & Business Development
Faith Miller
A right-meets-left brain designer and strategist, Faith is an award-winning creative director who comes to WRiTE BRAiN to encourage creativity and instigate self-expression and growth in kids of all ages across the globe. After forming her own boutique agency, and then playing in much larger sandboxes for clients such as DirecTV, Sony Pictures Television, BBC America, Forbes, Lexus, Wells Fargo, and Courvoisier to name a few, Faith chose pride of place and purpose over an industry of disposable art. Faith is not only the often uncompromising creative director of WRiTE BRAiN, but also assists in strategic business and marketing development, while ensuring that all things pass her perfect Pantone orange standards.
Originally from the Pacific Northwest, Faith migrated from the Big Sky state of Montana, where she earned degrees in graphic design & ceramics with minors in marketing, art history and economics. She's a font snob, a Creative Cloud connoisseur, outdoors junkie and proven problem solver. Faith will often build things rather than buy them, periodically dreams in code, finds eggplant positively revolting and doesn't like her food to touch. After 7 years in California, she concedes that she's been made softer by the temperate southern winters. She currently calls West Hollywood home, where you can find her if you're up for a stimulating session of serif's and strategy.

Faith Miller
Creative Director
Susan Lynn
As the woman who gave life to our founder and CEO, Susan is literally the mother of WRiTE BRAiN Books. A former teacher, Susan has worked as a college admissions advisor, a manager of Customer Relations and Problem Resolution for a Fortune 500 company, and a script supervisor. She even did a bit of acting, but WRiTE BRAiN is the most exciting company she's ever been with! When not WRiTE BRAiNing, Susan owns and operates TheProofLady.com, a proofreading and editing service.

Susan Lynn
Content Development
Diana Mandt
Diana has been designing since she was a little one growing up in Staten Island, NY. As a kid, she would draw and write captions on sheets of paper to make them ads. She studied at Manhattanville College and received her Masters in Communications Design at Pratt. She left the cold east coast and settled into the warmth of Los Angeles in 2003 and enjoys spending her days with her husband, two daughters, two cats and one dog. Diana's daughters are the company's official pencil-sharpeners!

Diana Mandt
Graphic Designer
Sarah Plumitallo
Sarah is a former elementary school classroom teacher and ESOL specialist, as well as veteran 21st CCLC grant writer and program coordinator, and at WRiTE BRAiN Sarah serves as National Director of all education partnerships and specializes in supporting 21st CCLC programs. She graduated from Virginia Commonwealth University with a Bachelor of Interdisciplinary Studies and Masters of Teaching in Elementary Education, as well as an Education Specialists degree in Administration and Supervision from Old Dominion University. Excited about the infinite possibilities of out-of-school time, Sarah always emphasized creativity and imagination in her 21st CCLC program - which is why she was a WRiTE BRAiN partner before joining the team full-time. For Sarah, empowering program directors, educators, and facilitators to help young writers gain confidence and become authors of their own stories is her passion and a source of great joy!

Sarah Plumitallo
National Director of Education Partnerships & 21st CCLC Support
Devon Almeida
Devon Almeida is a passionate teacher from Massachusetts. Devon knew she wanted to be a teacher from the moment she walked through the doors of her first classroom. While in High School, Devon was elected to sit on the Student Advisory Council to the Board of Education. She was part of a small group of Massachusetts students who worked with the Board of Education on important issues in education. In 2005, she graduated from Saint Michael's College in Colchester, VT with Bachelors' Degrees in Elementary Education and Psychology. Devon spent 8 months living in England where she taught 2nd and 3rd grade and studied the national curriculum of England. She student-taught in 3rd grade in northern Vermont. Devon received her Master's in Elementary Education from Fitchburg State College in 2007. She has continued her graduate work, taking a wide range of courses spanning all topics in education. She recently became certified in Sheltered English Immersion instruction. Devon comes from a long line of teachers, including her mom, who taught for over twenty years and her aunt, with whom she taught for several years! She has been teaching for over fourteen years, with experiences including teaching Spanish K-3, 2nd grade, 1st grade, and ten years teaching 4th grade! She is a Teacher Leader in her district, a mentor to new educators, and a Data Coach, examining and analyzing data and helping colleagues to use data to drive instruction. WRiTE BRAiN Books found their way into Devon's world and she immediately fell in love with the beautiful materials, disguised learning approach to teaching writing, and the ways in which her students rediscovered their love of writing and, best of all, their voices! She has watched WRiTE BRAiN Books turn her students into confident, excited, talented writers, each with a story to share with the world! Devon is ecstatic about sharing her love of WRiTE BRAiN with other enthused educators and working to build 21st Century Skills and foster a love of learning in students across the country!

Devon Almeida
Write Brain Trainers and Specialists

Lesley Morgan
K-12 Education, Professional Development & EL Specialist
Valerie Badica
Valerie is a former preschool teacher born and raised in LA. Valerie knew she wanted to be a teacher from the moment she began babysitting her nieces and nephews at a young age. After leaving the classroom and teaching over 6 years, Valerie became a Child Development Therapist after receiving her Master's in Educational Psychology from California State University, Northridge in 2019. Valerie also has a Bachelor's degree in Adolescent and Child Development from CSUN. Valerie's passion in working with children comes from the important belief in social-emotional development and that children learn the most through play and imagination. That's why, when she found WRiTE BRAiN WORLD, she knew it was a great fit! At WRiTE BRAiN, Valerie serves as the Education Partner Liaison & Executive Assistant to the CEO. Valerie loves knowing she is changing children's lives by bringing them rich programs that allow them to be creative and feel successful!

Valerie Badica
Education Partner Liaison & Executive Assistant to the CEO
Joi Cotton
Joi Cotton is all about social justice and education. Her mission is to help people reimagine literacy and language to connect and successfully communicate.

Joi is passionate about eradicating the academic and equity gap. She evaluates literacy curricula for school districts across California helping them select resources.

Joi Cotton
WRiTE BRAiN ELA / ELD + SEL SPECIALIST

Martiza Olguin, M. Ed.
WRiTE BRAiN MULTILINGUAL LEARNER & PD SPECIALIST
Olan Suddeth
Olan Suddeth is a lifelong tech geek from Birmingham, Alabama. A father of nine, Olan is resigned to the fact that there are simply never enough hours in the day to get everything done.

Olan loves technology and computers, and is a strong proponent of the important of strong literary skills from a young age. In other words, he is a true believer of the Write Brain cause.

Olan Suddeth
Lead Developer